Elena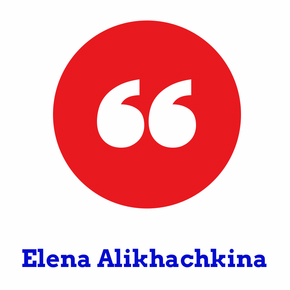 Alikhachkina – Director, Multi-Channel Marketing & Analytics, Enterprise Marketing Solutions presso GlaxoSmithKline (GSK) – ha recentemente pubblicato su LinkedIn: 10 Strategies to Make Multi-Channel Marketing Analytics Projects to Pay Off.
L'obiettivo di Elena Alikhachkina è di chiarire anche ai manager che hanno poco dimestichezza con il digital e gli altri canali più innovativi le vaste potenzialità del multichannel. Per farlo, senza preconcetti, la Alikhachkina consiglia di cominciare progressivamente e scegliendo progetti di piccole dimensioni e che siano indipendenti dagli altri.
Ecco, come iniziare un progetto multichannel in 10 facili punti:
1) Inizia dagli obiettivi di business
2) Stabilisci Analytics CoE (Center of Excellence)
3) Applica agili metodologie alle analisi di progetti multichannel
4)Parti in piccolo e poi allargati
5) Evita il perfezionismo
6) Crea una sandbox
7) Prova, prova, prova
8) Stabilisci un piano di comunicazione
9) Bilancia "mondo reale" e "scienza dei dati"
10) Affina le tecniche di monitoraggio.
Il superamento di queste barriere tecniche, comportamentali e organizzative ti consentirà di migliorare il rendimento della tua strategia di marketing, potenziando il raggio di azione delle azioni di comunicazione della tua azienda.
Se vuoi valutare l'impatto di una campagna multichannel sul tuo piano di comunicazione, non esitare a contattare Merqurio al numero verde: 800 014 863.