[bctt tweet="Il paziente deve essere sempre al centro delle strategie beyond the pill. " username="Merqurio"]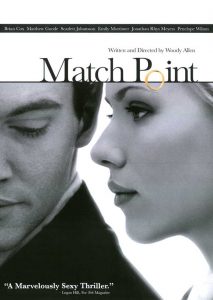 Non c'è ormai alcun dubbio: il marketing farmaceutico sta attraversando un periodo di intenso cambiamento, e questo rende il settore sempre più affascinante per chi, come me, ha un profondo DNA "consumer".
Uno dei trend che mi attira di più – e su cui sto investendo molto del mio tempo professionale e privato – è l'area dei progetti "beyond the pill", intendendo con ciò tutte quelle attività sviluppate dalle aziende farmaceutiche indirizzate a risolvere le esigenze degli Stakeholders della salute relativamente alla gestione dei pazienti.
Parlo quindi di progetti mirati a garantire una migliore efficacia ed efficienza del sistema a 360°, fornendo all'azienda un vantaggio competitivo e contemporaneamente un alto valore per i pazienti, i medici ed i payor.
Salvo poche eccezioni siamo ancora in una fase pionieristica; mentre a livello teorico il concetto "beyond the pill" è ben conosciuto, a livello di implementazione pratica e di messa a regime delle soluzioni trovate c'è ancora molto lavoro da fare.
Dagli incontri con i manager emergono 4 "big questions" a cui mi piacerebbe, in questo articolo, provare a rispondere
1) Il concetto di "beyond the pill" è lo stesso di aderenza terapeutica?
Se consideriamo tutti i tipi di benefici che i progetti "beyond the pill" potrebbero portare, certamente il miglioramento dell'aderenza terapeutica all'interno di determinate patologie dovrebbe essere posto in cima alla lista.
L'aderenza terapeutica è un argomento "storico" all'interno delle mondo farmaceutico; la World Health Organization stima che il 30-50% delle medicine prescritte per patologie croniche non vengono poi effettivamente assunte dai pazienti, di conseguenza siamo di fronte ad un importante "unmet need" del sistema.
Una migliore aderenza andrebbe a beneficio di tutti: pazienti, payor e, ovviamente, aziende farmaceutiche. Ma nonostante questa sia una grande opportunità ed un elemento fondamentale di molti progetti, non è l'unico!
Il paziente deve essere sempre al centro delle strategie "beyond the pill", ma ci sono molti modi per migliorare il sistema; parliamo di progetti per migliorare la comprensione delle patologie (disease awareness), per facilitare le diagnosi e gli accessi alle terapie, e più in generale per supportare "l'esperienza di vita" delle persone in cura, valutando con ciò nei vari programmi anche il coinvolgimento del personale paramedico e delle associazioni dei pazienti.
2) Chi è l'owner aziendale di questi progetti?
Spesso mi viene chiesto quali funzioni aziendali dovrebbero occuparsi della strategia e della pianificazione dei progetti "beyond the pill".
Chiaramente non esiste, ad oggi, una funzione già focalizzata, ma mi sento di dire che il Marketing dovrebbe essere l'area principale su cui far ricadere questa responsabilità; questo considerando la tipologia dei servizi e delle varie leve utilizzate nei programmi e soprattutto per presidiare fino in fondo gli aspetti di ritorno economico.
Dietro al Marketing vedo poi un coinvolgimento forte della Direzione Medica e del Market Access, al fine di fornire nei progetti quella competenza scientifica e quella conoscenza dei payor, fondamentali per il successo delle operazioni.
3) Come decidere quali servizi offrire?
La scelta dei servizi da offrire deve discendere da una strategia ben definita a monte, al fine di comprendere esattamente il ruolo che l'azienda intende ricoprire all'interno del sistema (ovvero non solo quello di "fornitrice di pillole" ma anche qualcosa d'altro).
A supporto di ciò possono contribuire ricerche di mercato mirate ad analizzare la customer experience dei pazienti, mappature di tutti gli stakeholder coinvolti ed assessment dei loro bisogni, al fine di dare delle priorità alle diverse opzioni e capire cosa è "nice to have" e cosa è invece essenziale.
Al fine di valutare la dimensione dei progetti (e quindi anche l'impegno economico), può essere utile mappare i possibili approcci sulla base di due parametri: livello di customizzazione dei servizi ed ampiezza dell'offerta (copertura dei bisogni).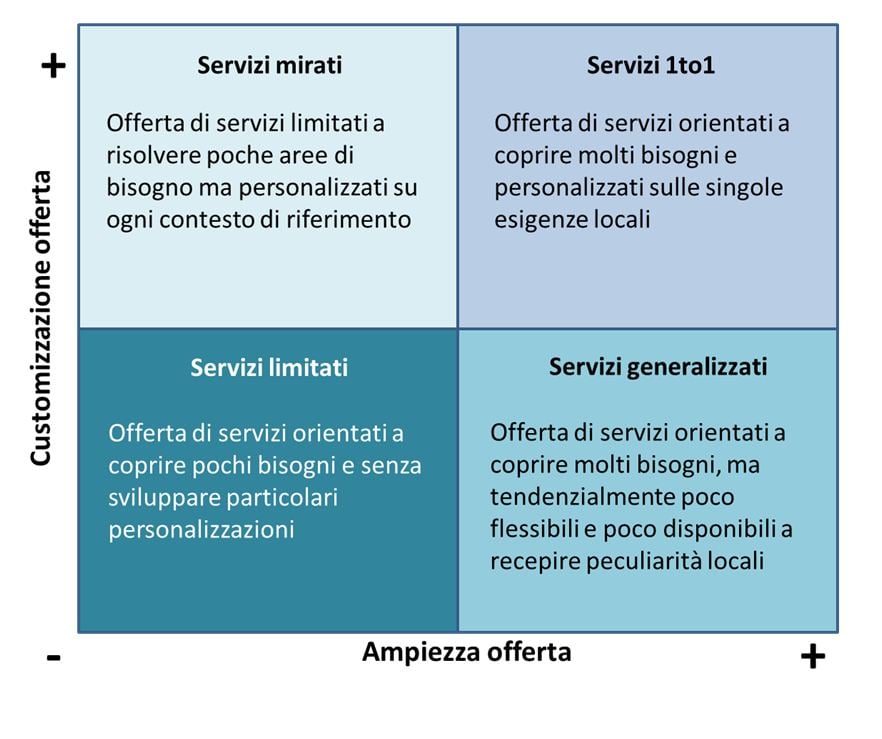 4) Qual è il ritorno sull'investimento?
Solamente nel lungo periodo sarà possibile misurare il ROI delle iniziative "beyond the pill"; è infatti necessario che i servizi vadano a regime e che i destinatari dei progetti diventino consapevoli del valore che ricevono, idealmente sino ad arrivare ad "un punto di non ritorno" per cui il programma diventa una condizione irrinunciabile, quasi quanto la terapia adottata.
È però possibile misurare ongoing dei KPI che, indirettamente, misurano il successo del progetto e, presumibilmente, la redditività dell'iniziativa.
Alcuni KPI sono facilmente rilevabili (es. numero di pazienti che aderiscono ad un particolare programma di supporto), altri sono più complessi (es. livello di soddisfazione dei medici coinvolti); la cosa fondamentale è che questi indicatori vengano individuati prima della partenza del progetto e che siano coerenti con gli obiettivi strategici posti dall'azienda.
Il Gruppo Merqurio ha condotto, e sta tuttora sviluppando, alcuni progetti "beyond the pill" con importanti multinazionali farmaceutiche.
Uno di questi, centrato sulla prevenzione del tumore del collo della cervice (HPV) è trattato in una recente pubblicazione di FederSanità.
Per scoprire i vantaggi che il tuo business può ottenere con un progetto Beyond the Pill, compila il form qui sotto.
[contact-form to='oberto.mandia@merqurio.it' subject='Info Blog Barlassina'][contact-field label='Nome' type='name' required='1'/][contact-field label='E-mail' type='email' required='1'/][contact-field label='Telefono' type='text'/][/contact-form]