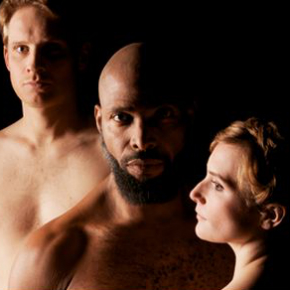 Il lieto fine della storia d'amore tra l'americana AbbVie e l'anglo-irlandese Shire pare sempre più lontano. Tweet this
L'idillio tra le due multinazionali, sbocciato lo scorso 18 luglio, è stato ostacolato da un potente antagonista: il presidente Barack Obama.
Il presidente non riusciva a sopportare che AbbVie abbandonasse per sempre lui e l'amata Patria e – per evitare ciò – è ricorso a un fidato servitore: Jack Lew, Segretario al Tesoro degli USA.
A volte anche l'amore ha un prezzo
La fusione sarebbe costata 55 miliardi di dollari, ma ne sarebbe valsa la pena.
A fare scoccare la scintilla tra AbbVie e Shire era stata la concreta possibilità di una cospicua riduzione del carico fiscale. Trasferendosi in Inghilterra, infatti, l'attuale carico del 22% sarebbe sceso fino al 13 % nel 2016.
Ormai tutti sembrano contro questo idillio
Il consiglio di AbbVie ha raccomandato agli azionisti di votare contro la fusione, in quanto in un primo momento l'unione tra le due parti sembrava ancora conveniente, ma ora in pochi ne sono ancora convinti.
Dal canto suo, Shire si è sentita tradita.
Non tutto è perduto
C'era una volta un mondo semplice, in cui si potevano distinguere con facilità i buoni e i cattivi e dove l'amore – quello vero – trionfava sempre.
Le cose, però si sa, cambiano e i confini – a volte – diventano meno netti, teoria affascinante che puoi chiarire leggendo l'articolo IRS Blocks Inversions, So AbbVie Pays $1.64 Billion Kill Fee To Shire...And Deducts It.
La storia tra AbbVie e Shire, molto probabilmente, non finirà con un"e vissero felici e contenti", ma forse passerà alla storia come: «una vittoria cruciale per il Dipartimento del Tesoro di Mr. Obama».
AbbVie, quindi, non solo non potrà inseguire il proprio destino oltreoceano, ma dovrà anche versare una penale di 1,64 miliardi di dollari a Shire, penale che però sarà deducibile dalle tasse.
L'amore molto probabilmente non trionferà
Ma forse ci sarà un lieto fine per tutti:
- Il presidente Obama non rinuncerà ad AbbVie e la sua determinazione potrebbe servire anche da monito alle altre multinazionali con intenzioni fedifraghe;
- AbbVie potrebbe ottenere fino a 650 milioni di dollari in risparmi fiscali;
- Shire, con 1,64 miliardi di dollari cash, potrebbe risultare molto appetibile per altri pretendenti.
The End?