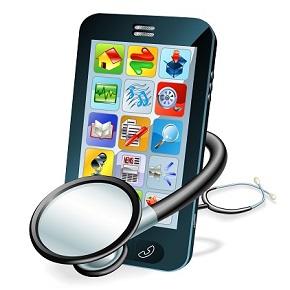 Nel 2016 gli utenti si fideranno più delle App Salute che del parere del medico. Tweet this
Le applicazioni dedicate alla salute sono considerate la più redditiva e promettente opportunità per il Pharma del 2016. È quanto emerge dal recente articolo di Forbes In 2016, Users Will Trust Health Apps More Than Their Doctors.
Le App Salute
Secondo l'articolo Two-Thirds of Americans in Favor of Digital Personal Health Management, i pazienti preferiranno le App al parere del medico in materia di salute e benessere. Il 79% degli intervistati ha dichiarato, inoltre, di essere disposto a gestire la propria salute attraverso un Werable (tecnologia indossabile), mentre un 45% lo userebbe per monitorare sintomi. Un altro 43%, invece, ricorrerebbe all'mHealth per tenere sotto controllo una personale condizione di salute.
Un interessante studio di PwC prevede che le App Salute saranno tra le più promettenti del 2016. Tale previsione si basa sull'aumento del 16% degli Americani che hanno scaricato un App per la salute negli ultimi due anni. Il deciso incremento delle persone che ripongono la propria fiducia nell'eHealth dovrebbe indurre i medici a familiarizzare con le App, altrimenti potrebbero correre il rischio di rimanere arretrati.
Le App Salute per donne, in particolare, saranno tra le più scaricate. Le donne, sempre più spesso, ricorreranno alla tecnologia mHealth per calcolare il loro periodo fertile. Si stima che addirittura il 75%delle gravidanze avverà grazie all'aiuto delle app.
Pharma & App
I consumatori diventano ogni giorno più esigenti per quanto riguarda i prodotti per la salute e le aziende farmaceutiche dovranno adeguarsi se non vogliono ritrovarsi irrimediabilmente indietro. Per tale ragione le Big Pharma si stanno impegnando nello sviluppo di migliaia di App per informare gli utenti sui farmaci.
Per le aziende che sapranno cogliere la sfida si apriranno nuovi – e proficui – scenari di business e gli utenti avranno letteralmente la salute nelle proprie mani.
Tutto grazie a uno smartphone.