Matrimonio Ferragnez: Social Media al pari di grandi share televisivi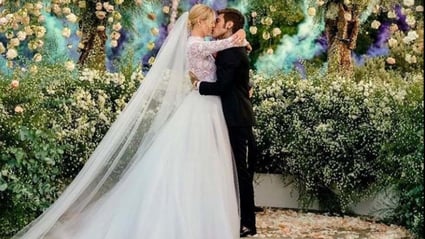 Lo scorso 1° Settembre si è svolto a Noto, in Sicilia, il tanto atteso matrimonio tra Chiara Ferragni, l'Influencer più importante al mondo (secondo Forbes), e il rapper Fedez. Più che di matrimonio si potrebbe parlare di un vero e proprio progetto di personal branding, portato avanti per tempo dai diretti interessati e dal team di persone che circonda la neo-sposa, nonché una delle personalità più influenti nel mondo dell'imprenditoria digitale.
Prima di parlare dei numeri da urlo che ha generato il matrimonio in termini di engagement e di impatto, è giusto citare prima qualche numero che riguarda la carriera Chiara, dato che - nonostante il fatturato del 2017 abbia toccato i 30 milioni di euro - il suo lavoro viene tutt'oggi messo in dubbio in quanto tale.
Linkiesta ha raccontato dettagliatamente la scalata al successo della Ferragni, iniziata non appena nel 2009.
Parlano di lei il Financial Times, i più grandi brand del mondo, e Harvard, che ne ha fatto un caso di studio.
Ad oggi, il suo fatturato deriva dalle tre aziende di cui è a capo: Ferragni Collection (20 mln), e Serendipity Srl (1,4 mln) e The Blonde Salad Crew (3,2 mln), entrambe fondate col suo ex compagno - nonché socio - Riccardo Pozzoli, pioniere delle potenzialità dei social media e del mondo delle Web Influencer.
Pozzoli ne comprese le potenzialità durante un viaggio di studio a Chicago nel 2009. Ha importato l'idea di business, anticipandone la diffusione in Italia e in Europa, e diventando con The Blond Salad top player indiscusso di settore, grazie soprattutto alla capacità di Chiara di seguire in prima linea la moda e di essere una precoce Social Media Addict.
Sorvolando tutta una serie di dettagli che rendono interessante questa storia di successo, si può passare all'odierno progetto "The Ferragnez", l'attesissimo matrimonio non esente da sfarzi che - facendo parlare di sé dalla proposta di matrimonio fino alla celebrazione - ha generato numeri da urlo, soprattutto per le aziende che ne hanno voluto (e potuto) trarre beneficio.
Partiamo così: gli sposi.
14,8 milioni di Follower per lei, Chiara Ferragni, 6,6 milioni per lui (Federico Lucia, in arte Fedez). Premettendo che, stando a un'analisi effettuata da vincos.it gli italiani attivi su Instagram nel 2018 siano 19 milioni (in continua crescita), ciò evidenza la notorietà sviluppata dalla Ferragni a livello non solo nazionale, bensì internazionale.
Il valore generato dall'impatto che il matrimonio ha avuto sui social media, equivale a ben 36 milioni di dollari (fonte LaunchMetrics). La medesima fonte ha, inoltre, messo in evidenza un altro incredibile dato: il matrimonio dei "Ferragnez" ha generato un impatto di gran lunga superiore del Royal Wedding tra Megan Markle e il Principe Harry svoltosi lo scorso 19 Maggio, tanto che il ritorno economico di cui hanno goduto i luxury brand creatori degli abiti delle rispettive spose è del tutto disequilibrato. Per Givenchy (che ha realizzato l'abito per la sposa di casa Windsor) il Media Impact Value è stato del 7%, contro il 15% di Dior che ha realizzato l'abito per la Ferragni.
E infine, ma non in ordine di importanza, ecco il numero di Impression, nonché di persone che hanno seguito assiduamente gli eventi riguardanti la cerimonia: più di 1 miliardo quelle della Ferragni, e più di 900 milioni quelle del suo sposo. Il Profilo Instagram della neo-sposa ha ricevuto nella sola settimana del matrimonio più di 37 milioni di visite. 37 milioni. Per non parlare dell'Hashtag #TheFerragnez, in cima ai Trending Topic di Twitter per giorni, citato in più di 24 mila post su Instagram.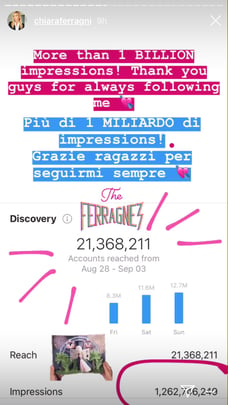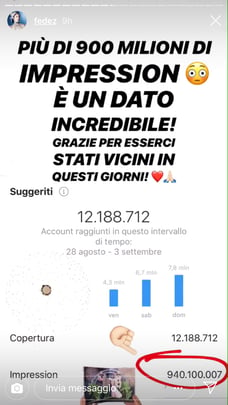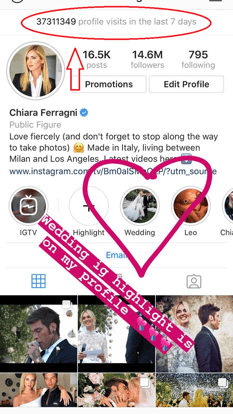 Questi numeri non possono lasciare indifferenti, e soprattutto diffidenti, di fronte all'evidenza: può ancora un brand evitare di considerare l'idea di penetrare questi strumenti di comunicazione? La risposta vien da sé.
Il fenomeno dei Social Media, e soprattutto i vantaggi derivanti dalle collaborazioni con le ormai numerosissime Web Influencer, è ormai una scelta che neppure in settori normativamente ristretti come il pharma ci si preclude.
Su Instagram, infatti, sembra essersi ormai diffusa la sponsorizzazione di Integratori attraverso le Web Influencer: la frequenza con cui questo tipo di messaggi vengono pubblicati, le ingenti somme che le aziende investono, i benefici in termini di vendita che queste traggono e l'efficacia in termini di engagement che questo tipo di messaggi genera sul pubblico, ha infatti portato qualche mese fa le autorità competenti a imporre alcune restrizioni.
Proprio in tema di integratori (ricordando che per i farmaci in senso stretto la pubblicizzazione non è concessa) le personalità più influenti che postano immagini - a scopo pubblicitario - in presenza di questi prodotti, devono contrassegnare la didascalia con l'hashtag #adv (abbreviazione di advertising, ndr.) dichiarandone quindi apertamente la natura pubblicitaria.
Non a caso, lo scorso gennaio FederSalus (l'Associazione Nazionale Produttori Prodotti Salutistici) ha stilato le Linee Guida circa la comunicazione degli integratori alimentari: tutto quello che le aziende devono sapere per comunicare in modo corretto circa l'uso degli integratori alimentari.
Ma adagio: stare attenti non vuol dire dover rinunciare.