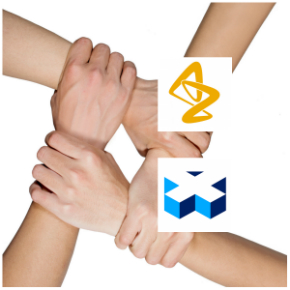 AstraZeneca-Practice Fusion: siglato accordo per combattere asma e broncopenumopatia cronica ostruttiva. Tweet this
Practice Fusion, un provider di cartelle cliniche elettroniche (in inglese Electronic Health Record o EHR), e AstraZeneca, la multizionale inglese, hanno siglato un accordo per collaborare a un programma studiato per migliorare la cura dei pazienti affetti da asma o broncopenumopatia cronica ostruttiva (BPCO).
L'accordo AstraZeneca-Practice Fusion
In particolare, il programma si pone l'obiettivo di identificare i pazienti, la cui cura non soddisfa le linee guida cliniche basate sull'evidenza e di avvisare i medici attraverso la piattaforma EHR.
Gli avvisi sono inviati sulla base delle linee guida tracciate dal National Heart, Lung, and Blood Institute (NHLBI) e dal Global Initiative for Chronic Obstructive Lung Disease.
Alla tipologia di partnership con AstraZeneca, Practice Fusion è già abituata. Nel 2014, infatti, il provider ha siglato un accordo con Merck per informare - sulla base delle raccomandazioni dei Centers for Disease Control and Prevention - i medici sui pazienti eleggibili per una vaccinazione. Pratice Fusion ha registrato un aumento pari al 73% del numero di vaccinazioni nei pazienti di età pari e/o superiore a 18 anni, in un periodo di prova di quattro mesi.
Le cartelle cliniche elettroniche
Nella piattaforma di Practice Fusion sono presenti circa 520.000 pazienti affetti da asma e 262.000 con Broncopenumopatia cronica ostruttiva. Ogni mese circa 112.000 HCP utilizzano la piattaforma di cartelle cliniche elettroniche.
«Sostenendo tale importante iniziativa – ha dichiarato John McCarthy, vicepresidente delle Eccellenze Commerciali Globali di AstraZeneca – riteniamo di continuare a realizzare un vero progresso nell'aiutare gli operatori sanitari nei loro sforzi di migliorare la cura del paziente».
Lo stesso entusiasmo traspare anche dalle parole di Ryan Howard, fondatore e CEO di Practice Fusion, che in occasione dell'accordo ha aggiunto che: «Con la nostra piattaforma EHR, gestendo oltre cinque milioni di visite di pazienti al mese, siamo nella posizione privilegiata di collaborare con i nostri partner, ricoprendo un ruolo importante nel favorire i loro sforzi nel migliorare le cure dei pazienti».
I termini finanziari dell'accordo non sono stati diffuse.
Per maggiori informazioni, clicca qui.