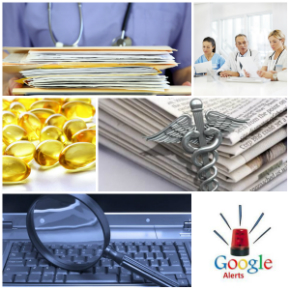 «Efficiency is doing things right; effectiveness is doing the right things» Peter F. Drucker. Tweet this
Ricerche non corrette o incomplete determinano speso finding a seguito delle ispezioni da parte delle autorità regolatorie.
La letteratura scientifica e medica rappresenta una significativa fonte di informazioni per il monitoraggio del profilo di sicurezza e del rapporto rischio-beneficio dei medicinali, in particolare in relazione alla individuazione di nuovi segnali di sicurezza o problemi di sicurezza emergenti.
Lo screening della letteratura medico-scientifica locale e globale deve essere effettuato su base continua, con la frequenza di una volta alla settimana, per individuare segnalazioni di eventi avversi associati all'impiego del medicinale di cui si gestisce la Farmacovigilanza.
Lo screening deve, inoltre, individuare anche ogni altro dato sulla sicurezza di impiego di farmaci analoghi a quello sottoposto a servizio di Farmacovigilanza. Il monitoraggio della letteratura deve essere condotto su tutte le riviste nazionali e internazionali di interesse, su qualificate ed ampie banche dati, come su qualsiasi comunicazione che possa essere riscontrata durante la consultazione/navigazione in internet e durante meeting e congressi nazionali e internazionali.
Cosa facciamo noi per renderla efficace?
La ricerca viene condotta utilizzando una strategia semplice e molto sensibile, che consente in tal modo di non "perdere" nessuna ADR e di raccogliere eventuali informazioni di safety, da includere nello PSUR.
Infatti, nella prima ricerca viene inserito il nome del prodotto e della sostanza attiva. Successivamente, per incrementare la precisione, vengono aggiunti termini addizionali (morte, sovradosaggio antibiotico, errore terapeutico, uso off-label, abuso…). Al termine della ricerca bibliografica, viene compilato il "Registro Screening Letteratura" e archiviata una copia dei risultati ottenuti. Il registro Screening Letteratura contiene le informazioni relative alle attività di ricerca bibliografica che viene condotta per ogni prodotto farmaceutico e principio attivo di riferimento.
Inoltre, la QPPV riceve settimanalmente degli alert da parte di siti specifici indicizzati sia per i prodotti di titolarietà che per i principi attivi selezionati e per i prodotti e i principi attivi per cui presta servizio di farmacovigilanza.
Tutti gli ICSRs descritti nella letteratura devono essere riportati alla banca dati EudraVigilance, a meno che non presenti già sulla RNF (per i casi italiani).
Il nostro Ufficio di farmacovigilanza effettua regolarmente (almeno una volta a settimana) lo screening di internet o digital media (web site, web page, blog, vlog, social network, internet forum, chat room, health portal) per la ricerca di potenziali segnalazioni di sospette reazioni avverse (in accordo a quanto riferito al paragrafo VI.B.1.1.4. delle GVP Module VI – Management and reporting of adverse reactions to medicinal products).
Se da queste attività si venisse a conoscenza di una qualsiasi sospetta reazione avversa conseguente l'uso di un medicinale, esso è tenuto a considerare tali informazioni come segnalazioni spontanee e a gestire dal punto di vista regolatorio quelle considerate come valide per la notifica alle autorità regolatorie.