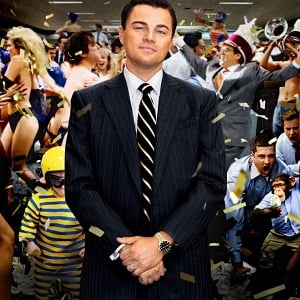 Lo scorso 2 Marzo, a Milano, si è tenuto l'evento annuale di riconoscimento delle aziende col miglior ambiente di lavoro firmato Great Place to Work®. Tra le prime classificate, molte aziende del pharma.
Great Place to Work®: le migliori aziende del pharma in cui lavorare
L'istituto Great Place to Work® ha l'obiettivo di aiutare le organizzazioni a creare un clima di lavoro accogliente e ricco di fiducia per i propri collaboratori, partendo dal presupposto che ogni azienda può diventare un great place to work.
È nato grazie a una sorpresa inaspettata: dall'osservazione di due giornalisti finanziari di New York, nel 1921. Dalla loro osservazione su alcuni contesti aziendali (durante la quale si sono resi conto che è impossibile trovare un'azienda perfettamente identica all'altra) sono partiti 25 anni di ricerche, da cui ne è emerso che le relazioni non erano attività "soft" ma veri e propri fattori chiave che contribuivano a migliorare le performance aziendali dell'organizzazione.
Queste idee portarono alla fondazione del Great Place to Work® Institute, dal gennaio 2001 anche in Italia con gli uffici di Great Place to Work® Italia.
L'istituto vanta collaborazioni con aziende e organizzazioni di tutto il mondo, per dare riconoscimento alle aziende col miglior ambiente di lavoro.
Anche quest'anno, per il 17° anno consecutivo, Great Place to Work® Italia ha premiato le migliori aziende per le quali lavorare in Italia durante una serata evento a Milano lo scorso 2 marzo 2018.
In occasione del 2 Marzo sono state presentate, come di consuetudine, tre classifiche: una per le Large Companies (oltre 500 collaboratori), una per le Medium (tra i 50 e i 499 collaboratori) e una per le Small (fino a 49 collaboratori).
Ne è emerso uno scenario positivo per quanto riguarda il pharma, sia nella classifica delle Large Companies 2018 che di quelle Medium: tra le prime dieci di entrambe le classifiche, sono comparsi infatti i nomi di molte aziende del settore, catalogate quindi come migliori ambienti di lavoro in Italia.
Le classifiche
(fino al 10esimo classificato)
Best Workplace Italia: Large 2018
1

American Express Italia
Servizi finanziari e assicurazioni
2
Hilton
Ospitalità | Hotel/Resort
3
ConTe.it - Admiral Group plc
Servizi finanziari e assicurazioni | Assicurazioni auto
4
Kiabi Italia
Vendita al dettaglio | Abbigliamento
5
The Adecco Group
Servizi professionali | Ricerca e selezione
6
Pfizer Italia
Biotecnologie e prodotti farmaceutici
7
Lidl Italia
Vendita al dettaglio | Alimentare
8
AbbVie
Biotecnologie e prodotti farmaceutici | Prodotti farmaceutici
9

Eli Lilly Italia Spa

Biotecnologie e prodotti farmaceutici | Biotecnologie
10

Medtronic Italia Spa

Sanità | Vendite/distribuzione materiale medico
Best Workplace Italia: Medium 2018
1

Cisco Systems Italy srl
Telecomunicazioni
2
Zeta Service
Servizi professionali
3
Mars Italia S.p.A.
Manifatturiero e produzione | Prodotti alimentari
4
Vetrya SpA
Telecomunicazioni
5
Biogen Italia Srl

Biotecnologie e prodotti farmaceutici | Biotecnologie

6

Grünenthal Italia Srl

Biotecnologie e prodotti farmaceutici
7

Amgen

Biotecnologie e prodotti farmaceutici | Biotecnologie
8
W.L. Gore e Associati Srl
Manifatturiero e produzione | Sostanze chimiche
9
Nutricia Italia S.p.A.
Manifatturiero e produzione | Prodotti alimentari
10
Mellin S.p.A. (Danone Company)
Manifatturiero e produzione | Prodotti alimentari