Novo Nordisk è una multinazionale farmaceutica che da oltre novant'anni è leader nella cura del diabete.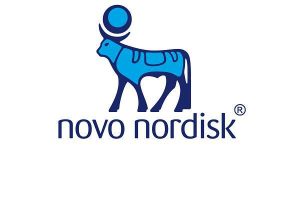 Questo patrimonio le ha fornito le capacità e le competenze per aiutare le persone a gestire ulteriori patologie croniche: l'emofilia, i disturbi della crescita e l'obesità. Novo Nordisk ha sede in Danimarca ed ha circa 42.700 dipendenti in 79 paesi e commercializza i suoi prodotti in più di 170 nazioni.
Il nuovo General Manager & Corporate Vice President: Drago Vuina.
Vuina, 50 anni, croato, laureato presso la facoltà di farmacia e biochimica dell'università di Zagabria, con un master in biochimica medica, ha accettato questa nuova sfida dopo 23 anni di lavoro sempre per l'azienda danese leader nel settore del diabete, dove ha acquisito una solida esperienza nel campo farmaceutico.
Ha iniziato nel 1995 il suo percorso professionale nell'affiliata croata di Novo Nordisk come informatore scientifico e, nel corso della sua carriera, ha ricoperto con successo ruoli di sempre maggiore responsabilità, ricevendo i Premi Novo Nordisk "European General Manager of the Year 2008" e "Global Sales Manager of the Year 2009".
Nel 2011 è stato nominato Vice President di Novo Nordisk Europa dell'Est che comprende 17 Paesi diversi.
"Credo fermamente che il valore di un'azienda si basi sulle persone", sostiene Drago Vuina che si è sempre distinto per la capacità di esaltare le potenzialità e di dirigere con successo team multiculturali perseguendo in maniera eccellente gli obiettivi aziendali. "Il mio impegno in Novo Nordisk è quello di mettere il paziente al centro con l'ambizione di aiutarlo a vivere una vita migliore, più longeva e, un giorno, poter sconfiggere il diabete e altre malattie croniche", conclude.