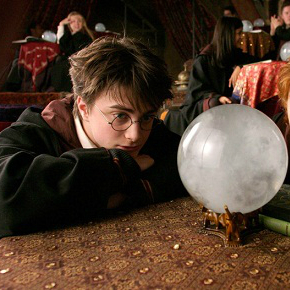 «I Big data racchiudono un potenziale. I Big data possono anticipare alle aziende farmaceutiche dove sta andando il mercato». Questo è quanto afferma Rita Numerof, President at Numerof & Associates. Rita è del parere che: «I Big data possono fornire informazioni rilevanti, non ottenibili per altre vie, sul comportamento del paziente e permettere alle aziende di identificare le proprie lacune e le nuove opportunità di business; tutto ciò è possibile solo se si dispone di strumenti in grado di analizzare correttamente i dati».
Storicamente, le aziende farmaceutiche hanno adottato per il loro business un approccio product-driven, fondato sull'analisi di mercato dell'area terapeutica a maggior profitto, perseguendo un'idea di prodotto basata sul numero di trattamenti e/o persone malate per anno. Negli ultimi anni si sono affermate diverse esigenze, quali il contenimento dei costi della sanità e la domanda di maggiori evidenze sull'efficacia terapeutica dei nuovi prodotti, che giustificassero la spesa da parte dei contribuenti. Tali esigenze hanno radicalmente modificato le dinamiche della spesa farmaceutica.
In questo scenario, le aziende farmaceutiche per raggiungere un vantaggio competitivo devono necessariamente riesaminare i loro processi ed adottare un approccio che vada oltre quello tradizionale, che sia basato sull'analisi di dati e consenta loro di identificare i bisogni insoddisfatti dei pazienti, con l'obiettivo di offrire soluzioni che rispondano a tali esigenze, e che salvaguardino l'economia sanitaria. Le aziende possono, inoltre, servirsi dei loro dati per dimostrare il valore clinico ed economico dei loro prodotti rispetto alle alternative disponibili.
Rita Numerof, crede che: «Questo approccio permetterà alle aziende farmaceutiche di anticipare il mercato e creare un vantaggio competitivo», ed aggiunge che: «Nel farmaceutico, a differenza degli altri settori, non è tanto una questione di acquisizione di più dati possibili, ma di un uso efficiente e corretto dei dati di cui si dispone».
Se vuoi approfondire: Using Big Data to Anticipate Where the Market Is Going, oppure leggi il post L'intelligenza digitale che rivoluzionerà il pharma.
Foto: immagine tratta dal film "Harry Potter e il prigioniero di Azkaban" 2004.