Reshaping Pharmaceutical Marketing: Pharma Marketing and Rare Diseases
I have attended various events dedicated to rare diseases, but I was very impressed by a Rare Disease Day organised by the ISS in 2019. This day confirmed for me, first of all, the ISS's commitment to disseminating the topic and supporting patients.

A truly commendable effort, as demonstrated by the "Volo di Pegaso" event, which represents a great opportunity to bring the care of patients suffering from rare diseases to the forefront. In fact, I think in my case the day went beyond expectations, as it gave me an insight and understanding into a valuable side of pharmaceutical marketing in Italy. Thanks to the CNMR event, I met extraordinary people. Exactly: extra-ordinary as these women and men are, who fight with their disease, live with it and instead of generating sadness or embarrassment in them it turns them into fearless warriors, for whom every difficulty is nothing. The patients I have had the pleasure of meeting are ironic, determined, look at the world with a less superficial eye and take nothing for granted. Among them I met Gioia Di Biagio, who came across a strange and unpronounceable disease and wrote a beautiful book, ironic and fresh, as the author probably is. I would also say that basically Rare Disease Day is a misnomer. I propose: The day of the extraordinary people who suffer from rare diseases and all those who support them. Pharmaceutical marketing plays a key role in this.

Italy has avant-garde legislation, starting with Law 648/96, which intervenes: when there is no valid therapeutic alternative for innovative medicines on the market in other States but not in Italy or not yet authorised but undergoing clinical trials or to be used off-label; or when there is a valid therapeutic alternative for medicines to be used for a therapeutic indication different from the authorised one, provided that this indication is known and conforms to research conducted within the national and international medical-scientific community, according to parameters of cost-effectiveness and appropriateness. Law no. 326/20032 , art. 48 (AIFA Fund 5%), the Ministerial Decree of 8 May 2003 (so-called "Compassionate Use") and Law no. 94 of 1983 (so-called Di Bella Law) also intervene, which, unlike Law 648, regulate the prescription of the drug on an individual patient, on a nominal basis. National healthcare expenditure has risen over the last 10 years from 800 million to 1,458 million in 2017 and 1,047 million in 2018. Orphan drugs are medicines used for the diagnosis, prevention and treatment of rare diseases. In Europe, a disease is considered rare when it affects no more than 5 people per 10,000 inhabitants. That is, out of an Italian population of 30,000 patients. And given the rarity of the frequency with which these diseases are diagnosed and the complexity of the diagnosis, there may be a general practitioner or paediatrician who in his or her professional life has never had to deal with a specific disease, or at most only once. The issue here, therefore, is not knowledge of the therapy, which is often entrusted to dedicated specialists or national centres, but rather recognition, and early recognition of the disease whose symptoms are often very difficult to read and recognise.


Where pharmaceutical marketing intervenes

Pharmaceutical marketing acts for: early and correct diagnosis of the rare disease, referral to the right specialist centre, dissemination of new therapeutic possibilities. From a marketing perspective, this does not mean selling an extra tin, but enabling a person to receive a diagnosis and treatment that they would not otherwise have received. Every marketer should take particular pride in collaborating in the creation of medical and scientific information projects for rare diseases. I could cite many successful cases, where the success may have been an early diagnostic recognition or a correct referral to the centre of reference. Here pharmaceutical marketing in this case most clearly contributes to the health of citizens, facilitating early recognition of diseases, simplifying access to treatment, and supporting the patient and family in treatment. Often these are referral projects, where communication is worked on to inform doctors of the nearest centre of excellence. Or they are medical-scientific communication projects where the focus is on the physician's ability to make a correct differential diagnosis. In all cases, the multichannel model, with digital at the forefront and then the Remote Pharmaceutical Sales Rep in Italy, succeeds with limited resources to have a strong diffusion among doctors. Who, contrary to what one might expect, are very attentive and interested.


The people

As I said, however, the greatest aspect of Rare Disease Day is the beauty of meeting extra-ordinary people, who suffer from rare diseases and who travel the same world and the same life as us more fortunate ones, but with a deeper and lighter gaze. For these patients, to make their lives better, to alleviate difficulties, pains and sorrows, but above all to prevent and diagnose that pharmaceutical marketing in Italy becomes an extra-ordinary tool. For every rare disease project, from digital to multichannel, the real aspiration is to contribute, at least in part, to filling these needs and satisfying the doctors' need to know more and get updated. It is people, and not patients or sufferers, who are at the centre of medical and scientific communication on rare diseases. From diagnosis to patient and family support, pharmaceutical marketing reveals its best face in the case of rare diseases.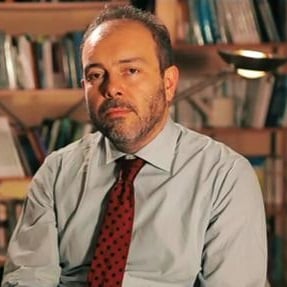 Salvatore Ruggiero nasce a Napoli nel 1964, si definisce un imprenditore seriale. Oggi a capo del gruppo Merqurio, di cui è stato anche fondatore. Sposato con Giuseppina, ha due figli e nel tempo libero, tra un'escursione e un'altra, tra un film ed un altro, è alla ricerca della ricetta dei biscotti perfetti.