Value Selling Proposition: the secret to selling in the pharmacy
Multichannel breaks down the pharmaceutical sales rep in Italy that does not work and maximises the information that does work in today's market.
An enthusiastic co-worker once made me smile by saying: 'These products don't sell enough to really be the subject of information even in pharmacies!' I care about him and, quite frankly, I pointed out to him that if they had sold I would not have used pharmaceutical sales reps, but rather agents in the pharmacy. Or I wouldn't have done anything at all. If they are already selling...

When people say that difficulties are opportunities, they fail to take into account that some are not difficulties at all, but activities inherent, an integral part, of our work. They are our 'ordinary challenges' are our 'value proposition'. Let me try to explain myself further. In London, we noticed that in some squares there were many coffee shops of different chains. As in other cities there may be many pizzerias on the same street or in some areas there seems to be only nightclubs. It seems obvious to me that the business model is the same. However, how do they distinguish themselves, what induces the last shop to open where there are others?

The Value Selling Proposition is what we promise and what the customer will experience during or after the purchase. Kaplan and Norton argue that: "The strategy is based on the difference in value perceived by the customer. Customer satisfaction is the source of continuous value creation'.

Pharmacy is a great opportunity for pharmaceutical sales representatives in Italy, if governed well: the activity of the pharmacist as a buyer is a balance between different elements where price or discount are surprisingly the last. I will try to give you some examples and then move on to the summary. Abbott, during the launch of a major product, while we were already working on their behalf on a successful pharmaceutical marketing project with direct pharmacy orders with our "remote agent" model, commissioned us to position a new product in the pharmacy. Positioning a product that has no history and no sales is a tough nut to crack. Despite billing over 3 million euros per month on a whole series of products, despite offering a very high discount, despite having gained the loyalty of over 1,800 pharmacies in less than six months, despite being a product with a very strong brand such as Abbott behind it, the positioning activity was very tough and had little success. Even giving the product as a gift, pharmacists kept repeating that they would only buy it when they started selling it. To further confirm this, today, if the product has no movement, a pharmacist will not even accept it on 'consignment'.

The pharmacist based on the experience of our "remote agent" buys based on a few elements


the shelf space (rotation and size, storage)
the requests received (current and expected movement)
the margin (not the discount!)
the promotional opportunity (how and how much he can act with his advice)

exclusivity (conditions that make one's practice unique or identifiable).
The good pharmaceutical sales representative is the one who succeeds in solving the pharmacist's difficulties in offering the best Value Selling Proposition to the patient.

The pharmacist approaches the patient with a double vision: commercial and professional. The ISF must be able to support him in the latter, without trying to cross a too commercial threshold. The joint use of the pharmaceutical sales rep and the agent in closed loop multichannel can solve this double vision and approach the pharmacist from both points of view.

In the pharmacy, are you sure you are giving and not coming in to ask?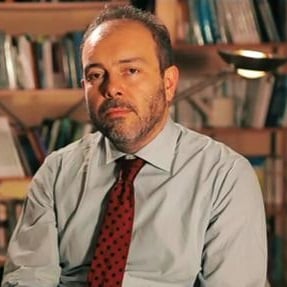 Salvatore Ruggiero nasce a Napoli nel 1964, si definisce un imprenditore seriale. Oggi a capo del gruppo Merqurio, di cui è stato anche fondatore. Sposato con Giuseppina, ha due figli e nel tempo libero, tra un'escursione e un'altra, tra un film ed un altro, è alla ricerca della ricetta dei biscotti perfetti.