The patient at the centre also in pharmacy: the mantra of the Pharmaceutical Sales Rep in Italy
Among the reasons why a pharmacist buys a product, discounting is not the first and not the prevailing one.

To trivialise the relationship the pharmacist has with discounts is a mistake: they may be high, but if the product does not rotate - or has no opportunity to be promoted over the counter with confidence - it is not enough to convince him to buy.

I have already talked about the reasons that induce the pharmacist to purchase and promote a particular product. Margin, demand and commercial opportunity are necessarily cohesive elements. Again, using an example is the most immediate way.

Let us take the case of a probiotic. The most effective probiotic, prescribed by the local doctor, which is expensive but really has a very high concentration, has a high promotional opportunity. Conversely, the product in advertising, with a low discount, is high revenue. Of the probiotic products, therefore, he keeps several on the shelf, far too many, taking up too much space. Of these he has two at heart: the one that sells a lot and on its own; and the one that sells little, but on which he relies for professional advice.

In pharmacy, using the pharmaceutical multichannel means putting four elements together: the enquiries received and the promotional opportunity, with the margin and the shelf. The salesperson brings value for patients to the doctor and for consumers to the pharmacist, clarifying the reasons why they should choose their product for the benefit of the user. The agent makes commercially advantageous proposals with the correct number of packs, so that they rotate with maximum profit for the pharmacy.

Pharmacies are changing models, a challenge that many are facing. Today they are born, they grow, they close, they fail: they are a real business, to which they bring value for their customers. You cannot just sell them discounts. Entering the pharmacy as a sales representative means being able to understand what our interlocutor intends to give the patient or consumer. The pharmaceutical sales representative in Italy provides the pharmacist (owner at or over the counter) with the skills to deal with the therapy to the best satisfaction of the patient. The pharmaceutical sales rep who tries to make commercial proposals is mimicking the agent without having the skills and experience.

The pharmaceutical sales rep in Italy must also put the patient at the centre in the pharmacy. Do you really do that today?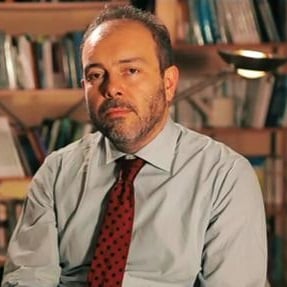 Salvatore Ruggiero nasce a Napoli nel 1964, si definisce un imprenditore seriale. Oggi a capo del gruppo Merqurio, di cui è stato anche fondatore. Sposato con Giuseppina, ha due figli e nel tempo libero, tra un'escursione e un'altra, tra un film ed un altro, è alla ricerca della ricetta dei biscotti perfetti.