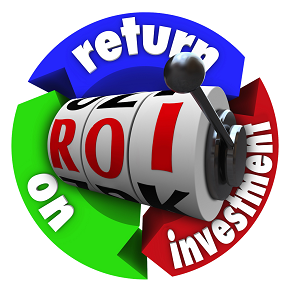 Il ROI non è fisica nucleare, non è alchimia, non c'è trasmutazione dell'atomo: se entrano soldi, soldi devono uscire. Se nei progetti di marketing in generale questo viene sempre ricordato, in quelli innovativi è necessario saper fissare gli obiettivi ed i benchmark.
La misurazione è spesso la chiave per rianalizzare il progetto per eventuali scale-up. La definizione dei Key Performance Indicator, è l'occasione per verificare l'allineamento agli obiettivi strategici, la correttezza delle azioni. In particolare dalla nostra esperienza definire insieme gli obiettivi è l'occasione per concordare con il Cliente il livello di soddisfazione e sottoscrivere contrattualmente i premi.
Dalla nostra lunga esperienza ci siamo trovati a lavorare su progetti molto diversi che richiedevano modalità di misurazione molto diverse. Vorrei condividere con voi un specifico esempio di misurazione delle attività multicanale.
Il progetto da analizzare è particolarmente articolato ed è composto, come sta capitando di sovente, da informazione scientifica frontale, isf remota telefonica, e-detailing, web marketing, marketing diretto con modalità multichannel integrata.
L'attività è focalizzata su specialisti ed il prodotto è portato contemporaneamente anche dalla rete interna della azienda mandante.
Si pone quindi in modo significativo il tema di come misurare. Come distinguere le prescrizioni provenienti dall'effort del marketing innovativo da quelle della rete in azione? Come distinguere la prescrizione in farmacia sulla base della provenienza da specialisti diversi? Come rilevare la leva di sviluppo generata dalla promozione aggiuntiva da quella in corso ? Come distinguere l'effort degli isf frontali da quelli remoti?
I modelli considerati sono stati:
rilevazioni T0 e T1 effettuate presso gli specialisti da società di rilevazione terza in termini di prescrizioni, ricordo, attitudine alla prescrizione. In questo caso si usa richiedere ad una società terza una rilevazione telefonica su un panel di professionisti, prima e dopo l'azione del progetto; definire le domande da porre per individuare il percepito e l'attitudine alla prescrizione; misurare.
rilevazione del cosiddetto "diary" ovvero rilevazione puntuale da parte di società terza dei dati di prescrizione dello specialista sempre T0 e T1. Qui si chiede ad una società terza di rilevare l'uscita delle prescrizioni da parte dello specialista o del MMG, grazie alla puntuale estrapolazione dei dati di prescrizione dal software gestionale dei medici che hanno aderito al panel.
rilevazione presso le farmacie con metodo analitico della singola ricetta con rilevazione della provenienza della prescrizione. In tal caso la rilevazione è fatta in farmacia da azienda specializzata, su un panel di titolari che aderiscono alla possibilità di trascrivere la provenienza di ogni singola ricetta ed ha un margine di errore più elevato.
focus group a termine del progetto per analizzare il percepito sul progetto, prodotto, ricordo, interesse a proseguire. La misura è decisamente qualitativa, ma con questa modalità, i dati sono molto utili a far emergere il vero interesse del medico e quanto questi ha apprezzato o meno i singoli servizi offerti.
panel definito come area in effort e contropanel con area vacant per individuare dalle vendite i valori differenziali nei mesi successivi alla partenza del progetto, depurati della tendenza Nazionale, focalizzando su IP ed IE. I dati adoperati sono, per questa modalità, spesso già in azienda e sono semplici da misurare. Per aree vacant vanno intese sempre macro aree, di dimensioni pari a grandi province o più province contigue insieme, addirittura intere regioni. I dati vanno in questo caso letti depurando gli andamenti del mercato e delle specificità relative alle zone ed andamenti storici.
doppio braccio di misura delle vendite con azione su zone vacant per la rete attuale interna aziendale e banchmark con le aree coperte, valutando i differenziali in farmacia. Con questa modalità si misurano le vendite dirette ed indirette nelle zone coperte verso le zone scoperte, anticipando le tendenze dei dati ITS.
analisi dei professionisti che hanno aderito, gradito e completato l'iter del progetto di informazione scientifica remota. Questo dato è un output del CRM interno al vendor e prevede di poter fornire i dati di professionisti target, quelli che hanno aderito al progetto e quanti hanno rinunciato in corso d'opera.
contatti attivi e non passivi, come azioni online, contatti sulla linea verde, richieste di informazione, richieste di materiale o approfondimenti, video call. Questo dato di behaviour consente di valutare le modalità con cui gli operatori sanitari hanno partecipato al progetto: proviene dal CRM e permette di tracciare ogni singola azione che il medico fa.
misura dei risultati online, visite, utenti unici, interesse, profondità della visita, condivisione, partecipazione, completamento FAD. Questi valori sono esclusivamente "digital" ma molto puntuali.
survey finale ad una quota dei reclutati al progetto per definire il gradimento ed il ricordo del brand. E' una misura decisamente qualitativa, ma utile proprio per tenere sotto controllo il valore del brand: vero asset prodromico delle prescrizioni. Le domande possono essere orientate alla valutazione specifica del progetto o del modello, ma puntano a misurare in prima istanza notorietà, share of voice (SOV), immagine e top of mind awerness (TOMA) del brand.
Come si vede c'era ampia scelta di modelli di misurazione e noi abbiamo optato concordemente per tre di questi: uno totalmente quantitativo, uno qualitativo ed uno di misura dell'effort esercitato. Abbiamo fissato obiettivi di vendita realistici nel tempo del progetto (6 mesi check point ed un anno end point) ed abbiamo concordato il minimo in termini di risultati qualitativi. Inoltre abbiamo definito che le modalità scelte erano in termini di costo ragionevoli rispetto al progetto stesso ed abbiamo definito una bottom ed una top line decisamente realizzabili per premi e sviluppi futuri. Tutti i valori di vendita erano definiti non partendo dal ricavo atteso ma dalla effettiva realizzabilità degli obiettivi nei tempi stabiliti.
Non c'è alchimia: soldi entrano, soldi escono: anche se in parte misurati qualitativamente sul percepito dello specialista, ma sempre una SOV misurabile.
Oggi i progetti possono essere piccoli, medi o grandi, ma sono tutti misurabili, tutti "certificabili" da risultati; questo ci permette il vero sviluppo e la crescita di questi ultimi anni nel marketing farmaceutico innovativo.
Salvatore Ruggiero